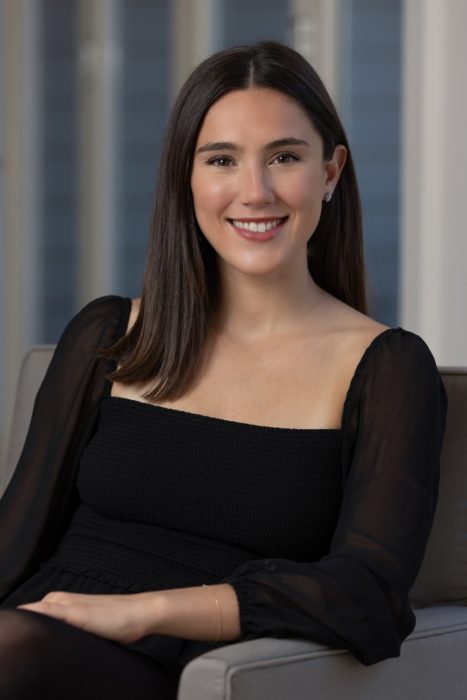 YOUR VANCOUVER REAL ESTATE EXPERT.
Madeline was born and raised in Vancouver– her passion and knowledge of this beautiful city are what led her to pursue a career in real estate. After graduating from Queen's University, Madeline began her successful commercial real estate career in Toronto, most recently in Vancouver. Missing the opportunity to connect with people on a more personal level, she transitioned to residential real estate where she is excited to share her entrepreneurial spirit and passion for home design and architecture with her clients.
Growing up with a family in the real estate business, Madeline knows firsthand the energy, knowledge and personal service required to be successful in the industry. Not to mention the attention to detail needed to create a seamless and stress-free client experience. Madeline is no stranger to hard work, which comes from her years of experience in commercial real estate and her educational background. Her professionalism and commitment to customer satisfaction are what make Madeline shine. Additionally, her knowledge of the business and ability to analyze the market will ensure that her client's goals are achieved on every transaction.
Madeline understands the challenges and stress involved in purchasing and selling a home. Her commitment to clear communication and transparency will ensure that homebuyers find a place that checks all the boxes so that a "place" becomes a home.
A true North Shore local at heart, you'll often find Madeline skiing, hiking mountain trails, discovering the latest coffee shops and restaurants, and cooking a delicious new recipe at home.
If you're looking for a real estate professional with enthusiasm, expertise, and a keen desire to get the job done, then Madeline is the right choice for you.